Providing Heating Repair and Replacement Services in Silver Spring Since 2014
A Layman's Explanation of How Furnaces Work
Heating Services We Offer in the Silver Spring Area
What to Look for in a Heating Contractor
Call Home Comfort Air Services for Professional Heating Service in Takoma Park and Silver Spring
Furnace FAQs

Heating Repair Services in Silver Spring, MD
Home Comfort Air Services works on almost all types of residential heating systems. From central heating to ductless to hydraulic heating systems, we got you covered. We work on gas furnaces, heat pumps, boilers, humidifiers, and zone controls.
Do you have any of the following issues?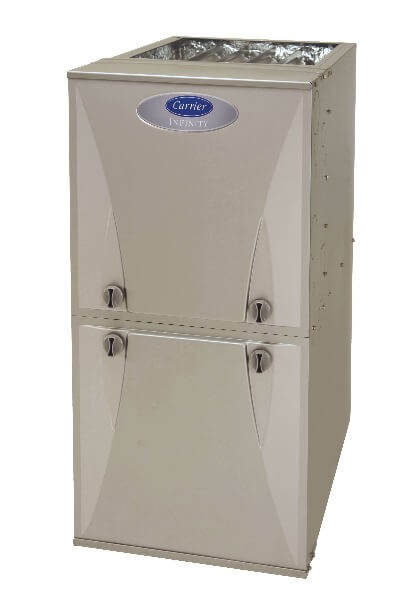 Insufficient Heat
No Heat
Blank Thermostat
Tripping Breaker
Noise Coming From the Furnace or Heat Pump
Heat Won't Start
Leaking Humidifier
Humidifier Not Working
Furnace Short Cycle
Contact us at: 240.390.7442
Is Your Electric Bill Very High?
During winter, if you receive a very high monthly electric bill, it is recommended to make sure your heat pump is working properly. Even if we say heat pumps are the most efficient heating systems, they can also be costly if they run only on the backup auxiliary heat, which uses high electric power. In our service visit, we inspect and make sure your heat pump and electric heat work properly.
Why You Need Your Heating System Tune-up?
When your heating system breaks down on one of the coldest days of winter, we know how inconvenient that is for you and your family. Regular furnace maintenance will help catch any potential break down or safety risks. Doing regular seasonal HVAC inspection gives you peace of mind knowing your furnace is working properly.
At Home Comfort Air Service, we are committed to ensuring your indoor comfort and safety. Our heating tune-up includes the following major points:
Inspect proper thermostat programming and configuration
Inspect heat exchanger for any crack
Check Filter (Clean, If Washable)
Inspect & tighten electrical connections
Inspect discoloration of wires & connectors
Inspect coolant level (if heat pump)
Check defrost cycle operation (if heat pump)
Inspect blower motor, capacitor and blower wheel
Inspect furnace exhaust for proper venting
Lubricate motor (If needed)
Clean burner assemblies
Check furnace safety switches
Clean pilot assembly
Clean flame sensor rod
Clean pressure tubing
Check temperature split
Perform whole house carbon monoxide test
Inspect airflow
Inspect gas piping
Furnace Repair
Whether you have a very old furnace or a high efficiency condensing furnace, we got you covered. We work on all types of residential gas furnaces. If you think you have concern with your heating unit we are always there to provide you the best services.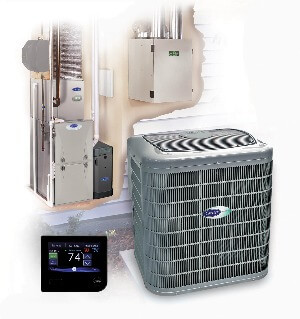 Upgrading your old furnace to a higher efficiency furnace can save you a lot of money in the long run. Do you know residential furnaces can have an efficiency of up to 99%? If you are interested to know more about the options you have no worries, we are one phone call away.
Contact us any time, and we can get you the right heating unit tailored to your home. Our experienced comfort specialist makes sure you get the best out of your investment.
Heat Pump Repair
Did you know that heat pumps are the most energy-efficient alternatives to furnaces and air conditioners? During the heating season, a heat pump moves heat from the cool outdoors into your warm house. During the cooling season, a heat pump moves heat from your cool house into the warm outdoors. Because they move heat, rather than generate heat, heat pumps can provide equivalent space conditioning at as little as one-quarter of the cost of operating the conventional heating or cooling units.
Unlike straight Air conditioning units, heat pumps have many more parts. It is, therefore, very highly recommended that your heat pump system need to be properly diagnosed and serviced by a senior technician. Here at Home Comfort Air Services, we make sure your heat pump system is handled by a qualified and NATE certified technician.
Boiler Repair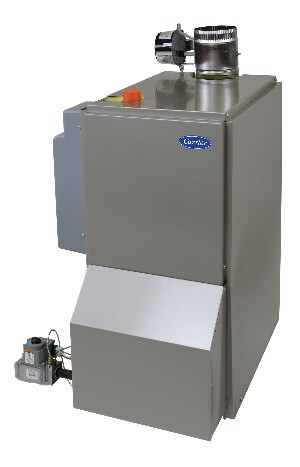 Do you have radiant or baseboard heat in your home? Do any of your radiators not work? Does your boiler or the piping make any noise? If you have any issues or concerns, call us today. We work on all makes and models of residential boilers. We also offer preventive maintenance, repair, and replacement services at competitive prices. We work on:
Weil-McLain
Burnham
Peerless
Carrier
Lennox
Slant-Fin
Bosch
Crown
Utica
…and many other brands.
Contact us today to schedule heating repair services, or to find out what units we recommend as replacements for outdated furnaces and boilers. We proudly serve Silver Spring, Maryland, including White Oak, College Park, Takoma Park, and Adelphi.