Furnace Installation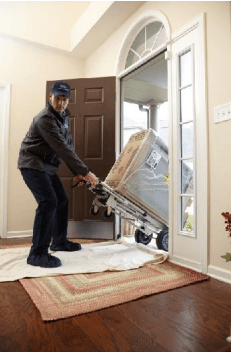 With regular maintenance, Furnace units can last for years, but nothing is made to last forever. If it's time to replace your home's old system with a new one, we can help you select the right size unit to balance the airflow in your home and maximize efficiency.
Most homeowners have hard time finding the right contractor which can help them make an informed decision. We at Home Comfort Air Services make sure our customers' get individualized attention they deserve. Any comfort issues and concerns on the existing hvac units are considered and addressed on the new installation project.
We believe that our sale process should be engaging and educational to the home owner. Our customers are given a chance to understand all the options they have before they make any decision. We also provide detailed proposal of the equipment usually with three options good, better and best. Such choice make our customers to make informed decision based on efficiency and price. We also understand the struggle most homeowners have on how and where to register their new system. We at Home comfort Air Services registers all warranties within two business days of installation.
If you are not sure where to start, give us a chance we will make sure your experience with us exceeds your expectation. Currently we service Silver Spring, Takoma Park, College Park, Adelphi, Hyattsville, Beltsville and surrounding cities.
We stand behind our repair or installation services.
100% Satisfaction Guaranteed!
Schedule your Free HVAC Replacement Consultation today at 240.390.7442